Getting help with SafeStack Academy
Looking for some help? Got a question that you can't answer here? Look no further.
There are a number of ways to reach the SafeStack team for support.
Via the Academy website
Visit https//academy.safestack.io/contact and complete the form.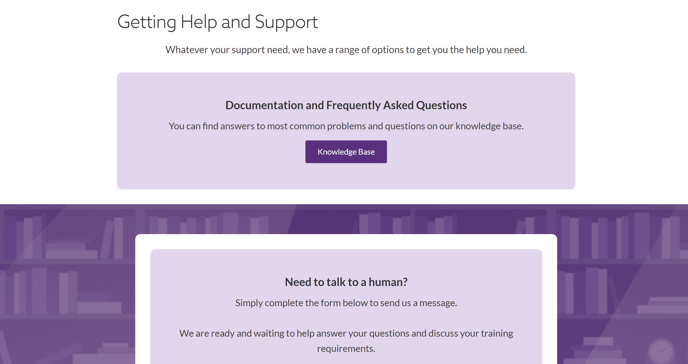 Via Email
Simply drop an email to support@safestack.io from the email client of your choice.
Via Chat
Click on the small purple "Help" bubble in the bottom right of this page. Our team will be there to help you get going and answer your questions.