This article will show you how to manage your invoices, payment and billing information
You've signed up for our 14-day free trial and your team is now ready to join SafeStack Academy.

Users with Purchaser Role
• The next step is to set up your payment method and billing information
• Here, you will be able to enter your card details, re-activate your account or request an invoice.
---

1. You can access and manage your subscription through the Subscriptions menu option.
2. Select Invoices, Payment and Billing Information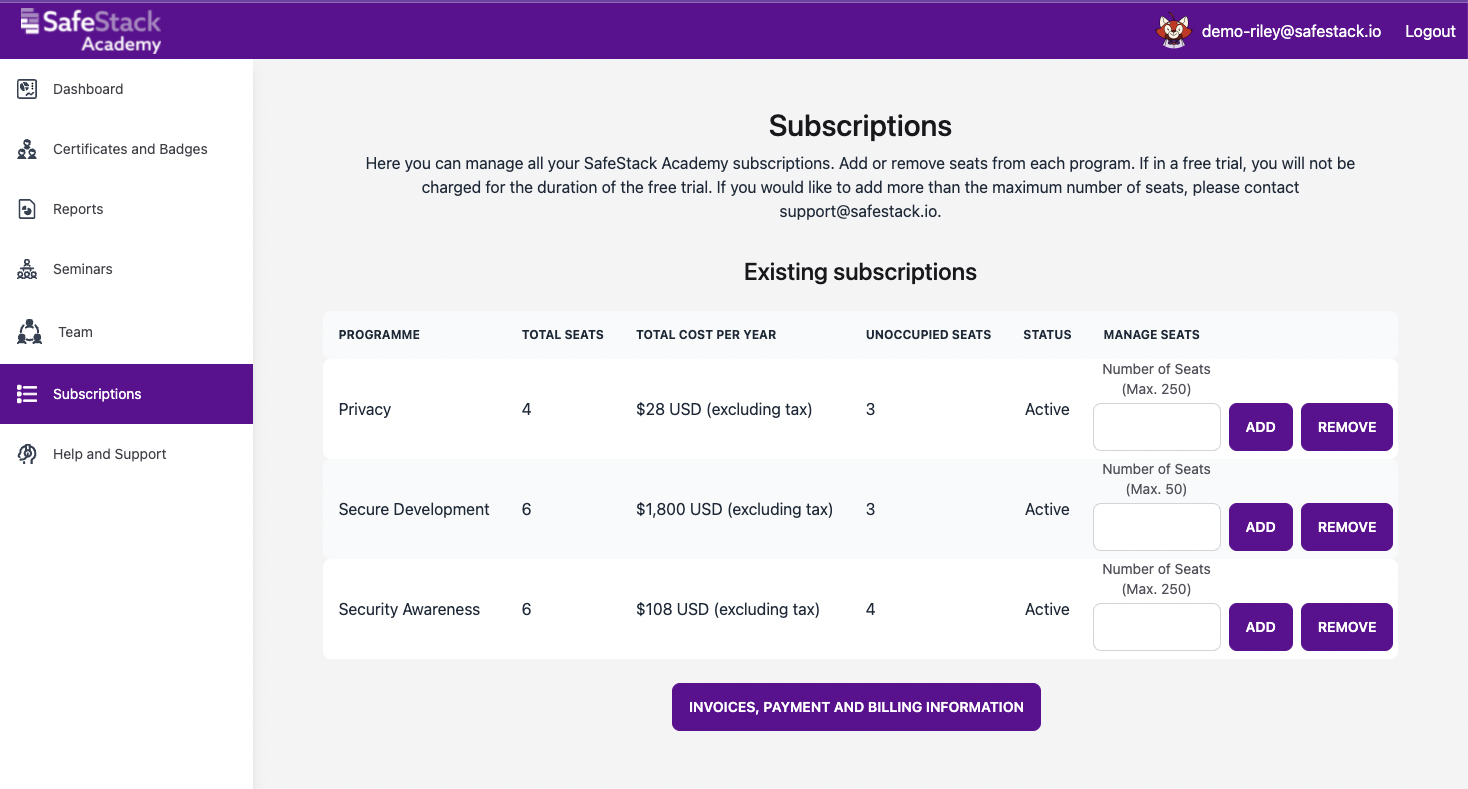 ---

3. Open the Billing portal - SafeStack partners with Stripe for simplified billing
Here you will be able to view your current plans, programmes and invoice history.
You can manage your payment method as well as your billing information.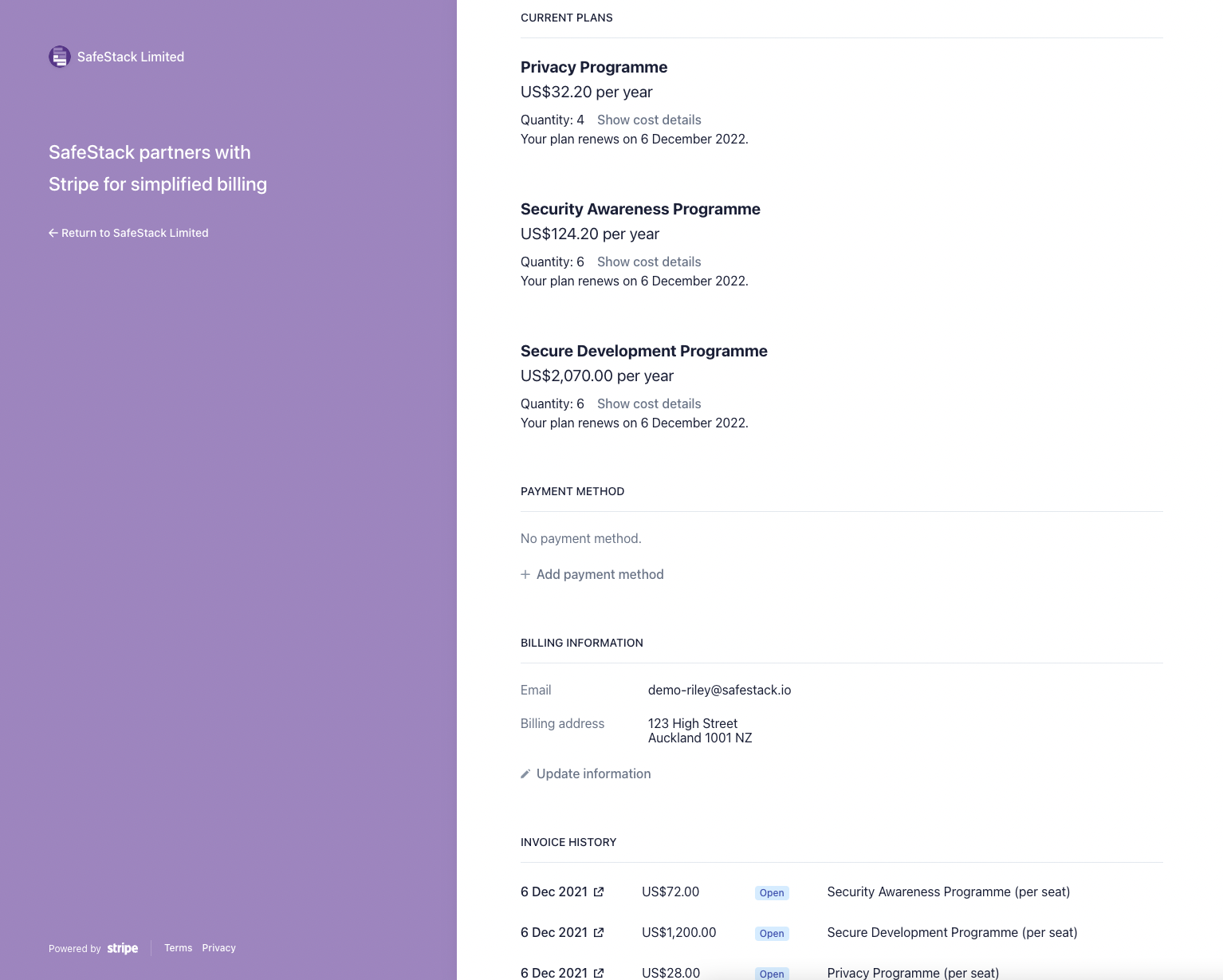 ---

4. Payment Method
Here, you will be able to manage your payment method
Enter in your card/payment details and select Add to save your payment method




---

5. Billing Information
Select "Update information" to manage your billing information