Looking for some help? Got a question that you can't answer here? Look no further. There are several ways to reach the SafeStack team for support.
Via Knowledge Base
Here! Just like you found this article, you can find other helpful docs here in our Knowledge Base. How-to instructions for common tasks you need to perform, such as using your dashboard or how to claim your badge
Through this help center, you can also find help documents for our Secure Development Program
Via the SafeStack website
Visit https://safestack.io/contact/ and complete the form.
Via Email
Drop an email to support@safestack.io from the email client of your choice.
Via Platform
While logged in, you can reach our support team within the Learner Dashboard by clicking the Help and Support button on the left-hand menu. Fill in the prompts with as many details as possible.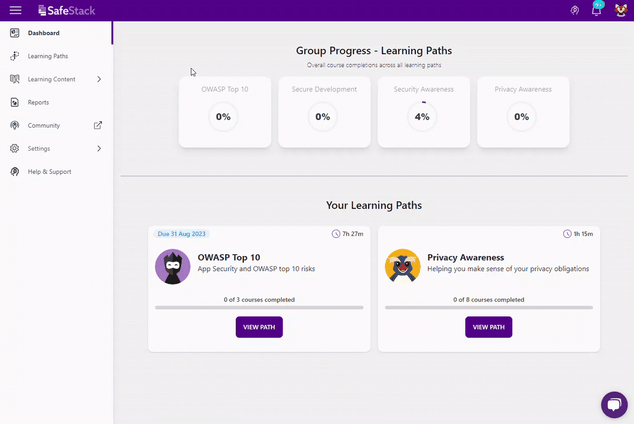 Via Support Bubble
Click on the small purple "Help" bubble in the bottom right of this page or any page on safestack.io. You can use the support bubble to find helpful articles or message our support team. You can also live chat with the Sales team during business hours (Australian Eastern Standard Time). If you are a member of Team and Enterprise plans, you can also see the "Help" bubble when logged into learn.safestack.io.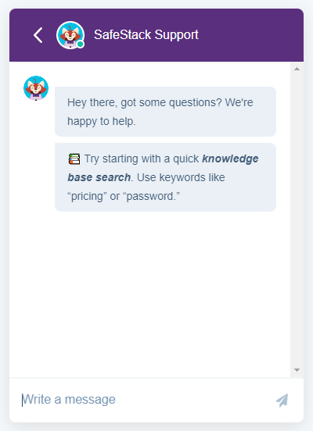 Via Community
The SafeStack Community is available to subscribers of our Secure Development program on Team and Enterprise plans.