Purchasers can access invoices, payment, and billing information
Only Purchasers will have access to billing and payment information.
• Free Trial - Upgrade to a paid plan to take advantage of our wide range of learning content, verified digital badges, online seminars, plus our purpose-built SafeStack Community.
• Pro Plan - Manage your individual subscription
• Team & Enterprise Plans - Manage your team subscription
As a Purchaser, you can access the subscription feature. The subscription section is the central place to manage your current subscription seats.
In this article, we describe how a Purchaser can:
Manage your subscription and billing information
How to access your billing section so you can manage payment and billing information
Log in to your account
Visit the Subscription page on your Learning Platform
Select "Manage Subscription"



You can add/update payment methods and billing information and view your payment history.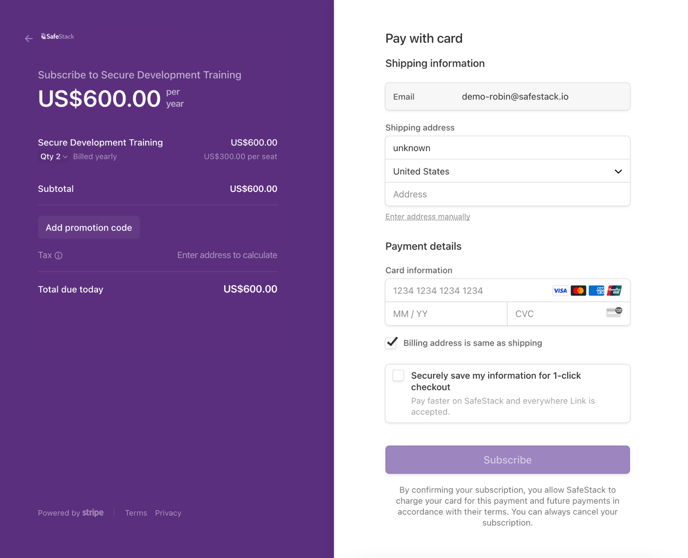 ---
Adding Seats to a subscription
https://help.safestack.io/knowledge/adding-seats


---
Still need help?
Couldn't find your answer or need further assistance with billing and payments? Send a message to our support team.