Purchasers can access invoices, payment, and billing information
As a Purchaser, you can access the subscription feature. The subscription section is the central place to manage your current subscription seats.
Please Note:
Only Purchasers will have access to billing and payment information.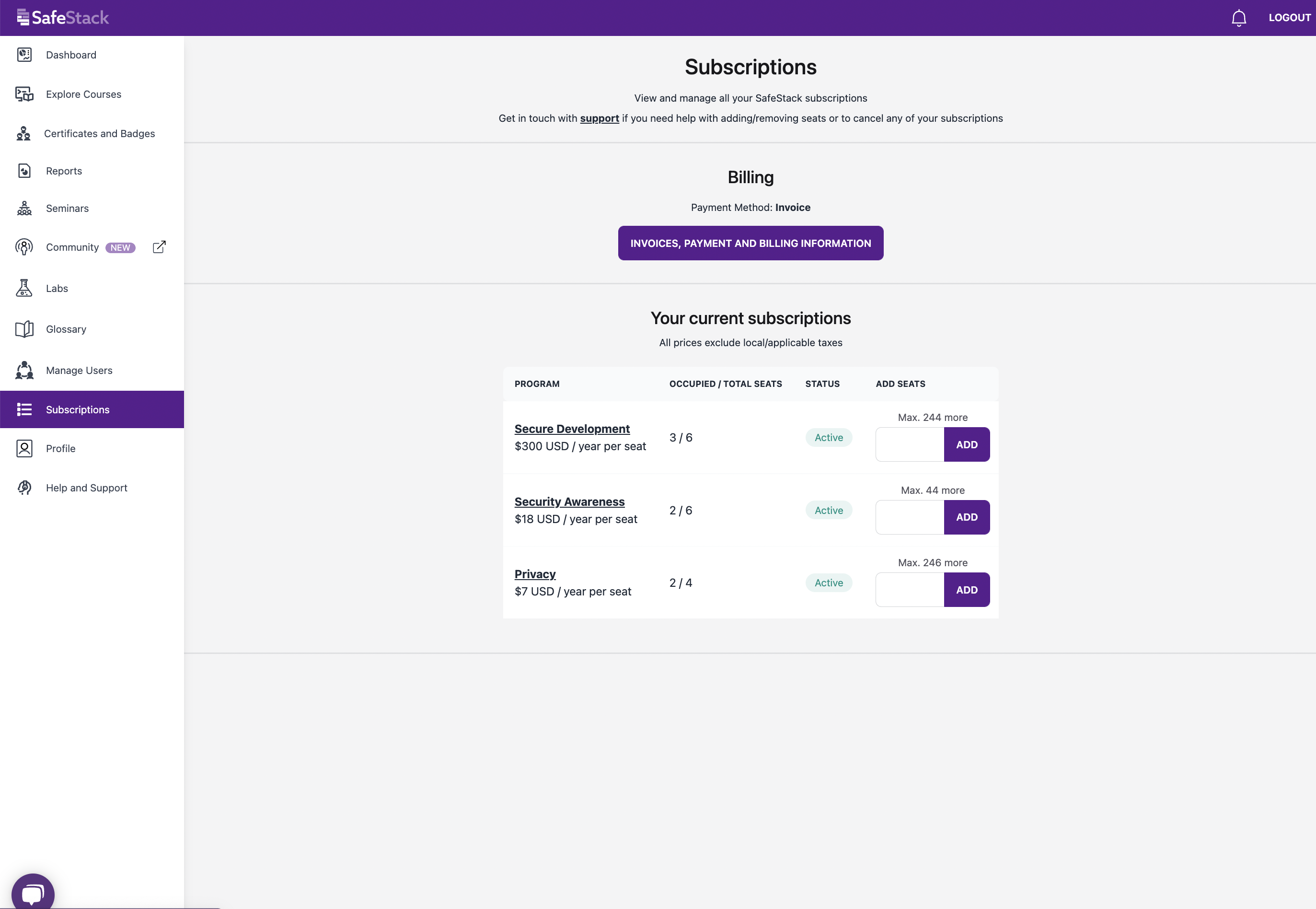 ---
Select - Invoices, Payment, and Billing Information to open the billing portal. SafeStack partners with Stripe for simplified Billing.
You can add/update payment methods and billing information and view your payment history.
Adding a payment method
How to add your credit card details so you can manage payment for any additional seats or programs:
Login to your account
Choose "Subscriptions" from the left-hand side menu. This will take you to the Subscriptions section
Add your credit card details
A pop-up will show asking how many seats you would like to add (this is the total number of seats you want your Organization to have)
Confirm the number of seats, and you should see your status change to Active